Get specialized in what YOU love to do!
DESCRIPTION
Learn more about what interests you under water!
Have a look at all our PADI Specialties below to choose a course to suit your interests. Whatever your interests are each course will provide knowledge, skills and techniques which will ultimately make you a more proficient diver.
Explore new gases with the Nitrox Diver, go deeper with the DEEP Specialty or take stunning pictures as a Digital Underwater Photographer, our experienced diving instructors at Scubanana help you to advance in the field you choose.
What is included in the Specialties?
You feel the need to explore the underwater world in more detail? Expand your skills and prepare for an adventure that you will only experience as a Deep Diver.
The Deep Diver course enables you to reach depths of down to -40m.
Diving with NITROX means that we do not dive with normal compressed air in the tank, but with additional oxygen-enriched air, e.g. with 36% oxygen instead of the usual 21%. This has the great advantage that less nitrogen is present and thus the body takes up much less nitrogen, so we have more time to explore the ocean!
Wreck diving is an interesting way to combine your passion for diving with a focus on history. However, the first step is learning the details of how to safely explore wreck dive sites. Scubanana will show you how to explore sunken ships from the outside and even on the inside!
Diving is fun, but diving with an underwater scooter is the best! You consume less air and get to see much more under water, as you cover a bigger area of exploration in your DPV (Diver Propulsion Vehicle) dives.
In this course we show you everything you need to know to ride a Scooter safely and maybe get one for your own? Safety protocols, rescue exercises, maintenance and a lot of fun will be included in this course.

The PADI Peak Performance Buoyancy Specialty course improves the buoyancy skills you learned as an Open Water Diver and elevates them to the next level. Observe aquatic life without disturbing, take perfect pictures/videos, … just become a better diver 😉

Learn the basic steps needed to help people in emergencies. We show you correct CPR, diving related primary care treatments and also secondary care / first aid. Scubanana teaches skills based on internationally recognized emergency care guidelines.
Oxygen is THE lifesaver in diving accidents. Learn how to administer it correctly to divers who have suspected decompression sickness or barotraumas. We show you different methods for breathing patients, unconscious patients and everything you need to know while handling 100% Oxygen.

Underwater photography is one of the most popular diving specialties! The PADI Digital Underwater Photographer course gets you going quickly, so you can take beautiful pictures from fishes, landscapes or your buddys.
You have to bring your own camera to participate in this course.

Have you ever wondered what happens under the surface when the sun goes down? Let us show you how the ocean awakes at night and dive with us in a totally different world you haven't seen before!
Search & Recovery is fun. In this course we show you how to find lost items of different size with different methods and effectivly recover them. Depending on the weight we have to use lift bags to bring them to the surface in a safe way. Prepare for 4 dives full of joy and challenge!

In this course we show you how to maintain and take care about your diving equipment. Never again miss a dive due to minor issues with your scuba diving equipment. We will also show you more about how your gear works, making you more comfortable with it and better prepared to take care of your investment.
"What was that fish?" is a common question heard after a dive. If you want to be the scuba diver with the answers, instead of the one asking the questions, then take the Fish Identification Specialty course!
You'll enjoy your dives even more when you recognize the creatures that you see and can identify the main fish families and their characteristics.
Do you want to make a difference?
Take part and help us to clean the ocean! In the Dive Against Debris Specialty we show you how to identify & correctly remove trash, so we keep dive sites healthy.
You will remove trash, classify it, weight it and report it as part of this course. You'll also get your own bag to remove trash in the future and a cool T-Shirt showing that you care about our oceans!

Sharks are friends, not enemies. Enroll in the Shark Conservation Course and discover the value of sharks to marine ecosystems.
On Tenerife we can observe the highly endangered angelshark species. You'll learn more about the causes of worldwide declining shark populations and the actions you can take to become a knowledgeable and passionate shark defender. Sharks need you!

You are not sure to enroll in a specialty course or not? Not enough time to do the whole Advanced OWD course?
You can always make one adventure dive only and decide later if you want to go on with the rest of the course, no strings attached!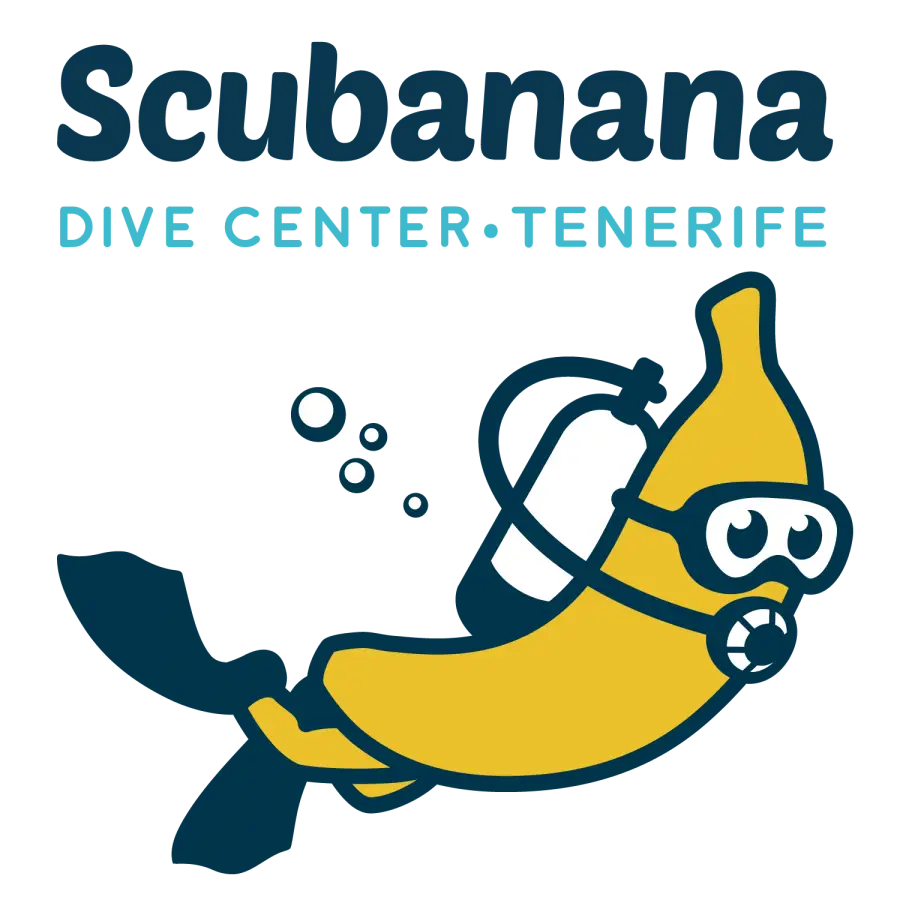 Why choose Scubanana Dive Center?