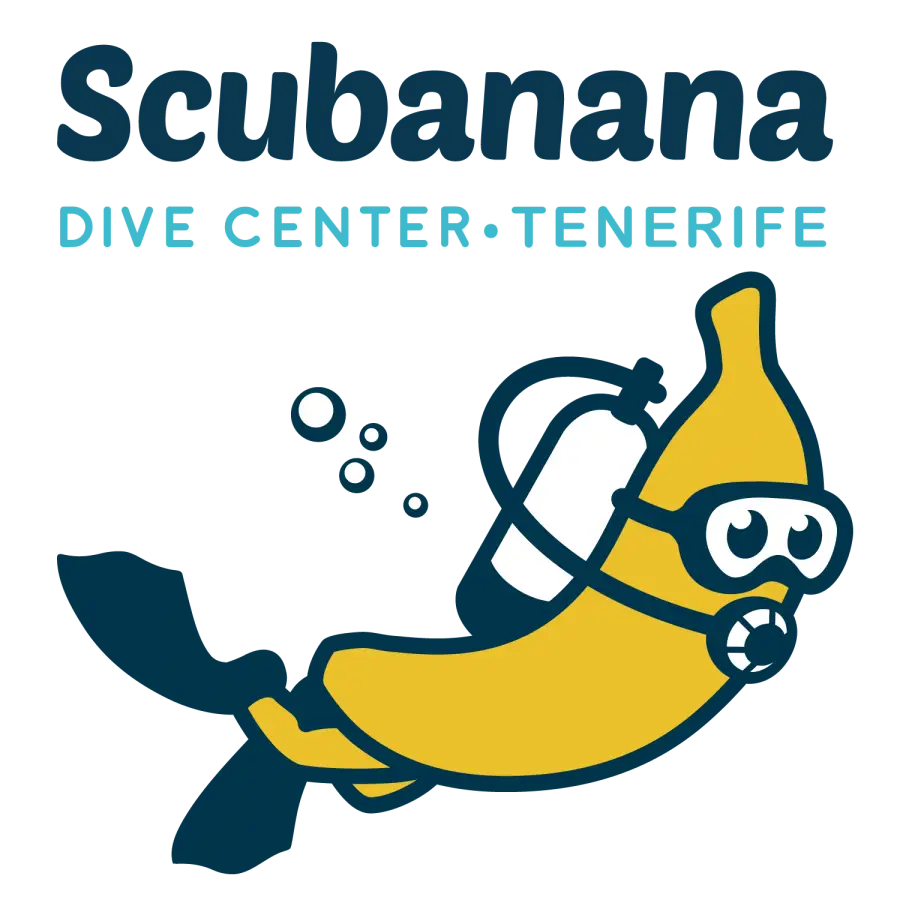 Below the waves always with you! 🐠 This is our mission in Scubanana which our young and dynamic team defends every day, ensuring that you get the most out of your experience. 😁
Let our team of PADI professionals guide you! Whether it is your first time underwater or you're already a certified diver, we will be by your side at every fin-kick, offering our support in anything you need so that you feel 100% safe. Both inside and outside the water we are always focusing on you having a great time and enjoying your experience. 😁
And the best of all? Scubanana is located at the best dive site in Tenerife! The charming bay of Radazul, with rich marine life and the best conditions to dive all year round on all levels. 👌
Come and dive into your adventures with us! 🐠
We love our beautiful island in the middle of the Atlantik Ocean! Tenerife is the perfect place for all kind of holidays and outdoor activities all year round. It doesn't matter if you prefer hiking, paragliding, surfing, golf or diving: Tenerife has it all!

Ask us and we will help you discover the best spots!
The underwater world of Tenerife surprises us with a big variety of landscapes and animals. Gigantic volcanic rock formations, caves and tubes where formed by the volcano thousands of years ago, waiting for you to dive them. Or are you more into wildlife? Lot's of colorfull fish, nudibranches, turtles and rays call Tenerife their home, come and visit them!
… is a place where the sun always shines. People from all over the island come to our beaches when they need a bit of sun. Situated 10min under the capital Santa Cruz it's the perfect place to escape the everyday stress and enjoy a nice day at & in the water.

You will also find a little bar directly on the beach and some restaurants in the harbour, right next to our Dive Center where you can grab something to eat, or just chill after a long day in the sun with a cocktail in your hand 😉
"It's easy to see why Radazul is the "go to" dive site. I dived in Radazul Bay, and this turned out to be a great dive, full of unusual wildlife."
We love Tenerife and dive all around the island, but we can't deny that the best spot is Radazul Bay. Offering dives at all depths and for all levels it's just perfect, for training, from the Open Water Diver till the Deep Diver. (& TEC-REC also!)
Protected from bad weather it is the last resort for divers when the rest of the island is undiveable, offering a big variety in marine life while diving in crystal clear waters in nice 19-26° all year round.
… is 100% clean! We count on BAUER©, the most prestigious compressor company on the market with the highest standards. Monthly maintanance & checks from BAUER© assure that the air we breath is always in perfect conditions.
As you should know from your PADI Open Water Course the air in Scuba cylinders is dehydrated and filtered so that no particals or water can get inside the tank. Clean 21% O2 and 79% N2 = pure air!
Denis
Schott
PADI Master Instructor & Manager
Denis is our main instructor, giving courses in 3 languages and on all levels! And after work?
TEC-Diving, BJJ & Freediving!



Laura
Sanchez
PADI MSDT Instructor & Manager
Laura is our joker, always helping when there is work to do, may it be in the office or in the water.
Guess what she preferes? 😉


Izaac
Wakeland
Native from Lanzarote he's been working in Diving since he was 15 years old and counts with a lot of experience and professionalism.


Pauline
Bosbach
Adaptive Diving Instructor
Pauline is the friendliest diving instructor you will find on Tenerife. Diving & connecting with people is her passion and it shows!



Mery
López
Customer service & Administration
With her positivity and hospitality Mery will make sure that your diving with us is a pleasure not only under water, but at any moment!


Arya
Scubanana Mascot & Heartbreaker
Aryas job? Greeting you when you come in and ... oh well, sleep the rest of the day.
Still she is the star of the dive center!


Cristina
Pérez
PADI Assistant Instructor & Administration
Cristina is our youngest staff member and 100% homegrown. But don't underestimate her, she will surprise you with professionalism and experience!


Lain
Blanco
Lain is the marine biologist in our team. He cares
a lot about his divers and always has the right explanation about the flora & fauna at hand!


Needle
Needle is Arya's little brother, who is just as friendly and playful. If you haven't meet Needle yet, drop by and say hello to him!


Fill out the form if you're interested in an internship or working with Scubanana